Meet the Specialists
DAVID CHAI
Director of Natural Resources, Hualālai Resort
David has been restoring and maintaining the ponds at Ka'ūpūlehu since 1990. He has a Master Degree in Geography, specializing in Coastal Ecology and Aquatic Resource Management. Initially brought on as a consultant twenty years ago, David has since built a remarkable natural filtration system, which preserves our ponds natural resources. He also received the notable Environmental Protection Agency award for his involvement in the Pūnāwai Lake here at Hualālai (macron over the second "a") Resort located on the Ke'olu Golf Course and his contribution to Hawai'i Island oceanology has been widespread, consisting of student training programs and development of management plans for our coastal communities.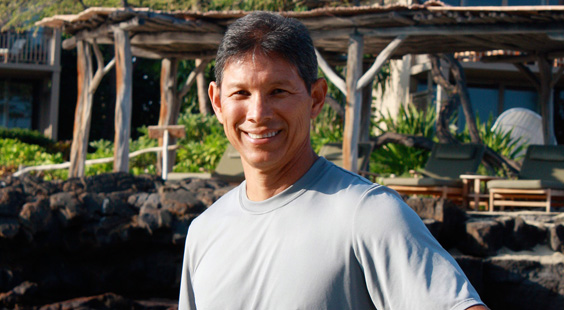 Chai, is part Hawaiian and a trained scientist, but what makes his work a specialized endeavor is the community-wide focus and culturally based sensibility he brings to it. The coastal waters at Ka'ūpūlehu were once famous for moi, he'e (octopus), and large gatherings of opelu (mackerel scad). These fisheries have been depleted by unrestricted fishing. To revive them Chai has been working with cultural and community groups, conservation agencies, landowners and other resorts up and down the coast, conducting fish counts, replenishing fish stocks, restoring ponds, and developing an area-wide marine resource management plan.
"We already provide a model for what can be done to manage marine resources in a traditional Hawaiian way," says Chai. "There are a lot of places that want to do exactly what we're doing, especially in development areas where you need to involve the community. People want to get started but they don't know how. So we try and help out."
---
NICOLE TACHIBANA
Natural Resources, Specialist and Outreach Coordinator
Nicole was born and raised on the island of Moloka'I, which instilled in her a love of nature and passion for the ocean at a very young age. She always knew that her professional path would be inspired by her connection to the sea and the animals that she grew up with as a child.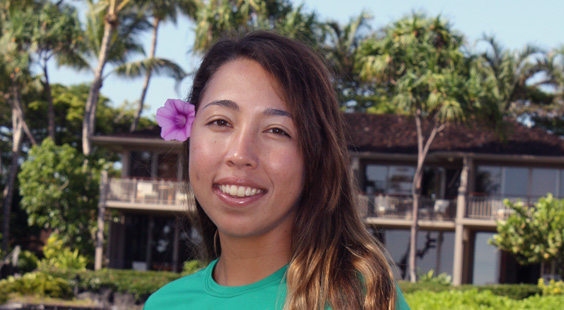 Being one with nature and its inhabitants are a necessary way of life for Nicole. As a graduate of the University of Hawai'i at Hilo, she has a Bachelor of Arts degree in Marine Science. She also has a Master's Degree in Education from Concordia University. Nicole has been involved in the Pacific Internship Program for exploring science and the Pacific Aquaculture and Coastal Resources Center doing research. Her main focus at Hualālai Resort centers around educational outreach; designing lesson plans for schools and arranging site visits to the property. She also assists teachers with hands-on science base activities, providing graduate and college students with access to use the property for science related projects or internships. Nicole continues to increase her knowledge of our natural ecosystems by learning more about the animal care and therapy that affects the environmental balance of her surroundings. Her enthusiasm for animals and their habitats, makes Nicole the ideal candidate to protect the wildlife here at Hualālai and provide continued education to all its visitors.
---
CHRIS KEELING
Natural Resources, Maintenance Specialist
Chris, who is part Hawaiian, follows in the footsteps of his grandfather, a lawai'a and mahi'ai (fisherman/farmer). Through the knowledge inherited by his local ancestry, Chris has cultivated a deep respect for the 'āina (land) and the abundance of sea/farm to table nourishment it provides. His understanding of traditional Hawaiian methods include fishing and planting, based on the moon phases. He has passed down these techniques to his children, so they too can teach their kids the value of traditional Hawaiian practices when relating to our ecosystem.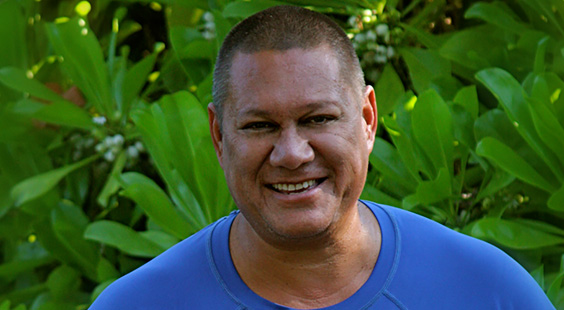 Chris believes that meaningful experiences are what help you make choices that direct your life's path. "These choices will influence the future," he says.
Chris has been at Hualālai for over a decade. His focus is to maintain the ponds and the marine life that inhabit them. As a Natural Resource Specialist, he shares his knowledge with all who are interested.
---
KELSEY MAKIDA
Natural Resources, Marine Husbandry Specialist
Kelsey is originally from Idyllwild, California, and moved to Hawai'i in 2007 to attend the University of Hawai'i at Hilo where she graduated with a Bachelor's of Arts degree in Marine Science. Her affinity to marine life was sparked by a visit to her favorite Aquarium at Monterey Bay and was further ignited by caring for her pet fish growing up. During her college career, Kelsey interned at the Pacific Aquaculture and Coastal Resources Center in Hilo, working with octopus and a few other marine species. From this experience, she rechanneled her interest in Marine Science toward sustainable aquaculture and the importance such studies has had on Hawaiian history. Post-graduation she took a job at a commercial scale mariculture facility in Kona as a technician, cultivating marine organisms for food and training in husbandry. Kelsey is an avid outdoorsman and when not here at Hualālai, she revels in the pursuits of happiness bestowed by island life; such as, snorkeling, hiking, scuba diving and fishing… always trying to learn something new.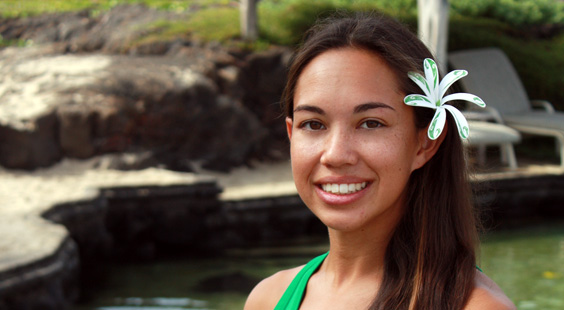 Looking to the Future
Hualālai Resort continues to strive for excellence by providing impeccable service with the spirit of aloha. As we look toward the future, our goal to to exceed all expectations with kind service and graciousness will be our foundation that our guests and community receive.