Operational COVID-19 Enhanced Details
Four Seasons Resort Hualālai is welcoming guests, and an enhanced global health and safety program, "Lead With Care" has been implemented. Members and Renters will be asked to self-monitor their symptoms and advise Club Concierge of any changes, no formal screening required. Hotel Guests will undergo symptom screening upon arrival at the Front Desk during the check-in process. Outside Guests will undergo symptom screening at the greeter's gate upon arrival to our property Employees will be wearing masks and all guests (age 5 and above) will be required to wear a mask or face covering when in public indoor spaces and when receiving in-room service. Masks are strongly recommended for children age 2-9 years old. In some jurisdictions, additional or more stringent regulations on mask usage are mandated and must therefore apply. In accordance with local health authorities, some restaurant and facility services and hours may also be modified.
Please note currently out-of-state visitors must present evidence of a negative COVID-19 test result before flight departure to Hawai`i, and they must register with the state's Safe Travel digital program. The Resort endeavors to keep current with applicable State of Hawai`i policy, but each guest is responsible for complying with the requirements imposed for quarantine-free travel to Hawai`i. New COVID-19 travel policies will apply effective July 8, the State of Hawai'i will eliminate its pre-travel testing/quarantine requirement for domestic travelers to Hawai'i who have been fully vaccinated in the United States.
Travelers to Hawai'i must upload their CDC issued vaccination record card to the state's Safe Travels Program website and have that card with them upon arrival in the State of Hawai'i. Please refer directly to the State of Hawai`i COVID-19 emergency response for the latest information here.
Lastly, by coming to stay with us and recognizing that COVID-19 and related viral infections/coronaviruses are socially transmitted diseases, by booking and checking-in with us you are representing that you are asymptomatic and do not have reason to believe you are a carrier of COVID-19 and you understand that if you do become symptomatic you will notify us and agree that in-home quarantine may be necessary and/or additional testing conducted in Hawai'i. Please refer to the Centers for Disease Control and Prevention for the latest information on symptoms of COVID-19.
Thank you for understanding the need for these protocols as we all work together to help ensure the safety of our Hualālai Club Members, guests, rental guests and resort employees. This temperature check is one part of Four Seasons' commitment to our enhanced health and safety program that is focused on providing care, confidence and comfort to all Club Members, guests and employees as we adapt to this COVID-19 environment. We look forward to welcoming you to Hualālai Resort as we have done since 1996.
Mahalo and mālama pono (take care)..
Why Hualālai is the Ultimate Island Destination
Hualālai Resort is located in the ahupua'a (land division) of Ka'ūpūlehu. Here, the land is rich in lore, natural resources and plant and sea life. This coastal land once known as a fishing village, transformed into the coastal community of Hawai'i Island's Kona-Kohala Coast, has set the new standard in hospitality. Hualālai is a small part of the island's rich exploration, welcoming a new generation to live and stay. Come explore our culture, share our adventures and fall in love with the spirit of Hualālai.
STAY AT HUALĀLAI
Consistently ranked among the top of the world's best hotels lists, Four Seasons Resort Hualālai welcomes you to enjoy our legendary icon of island luxury and hospitality. Hualālai is also known as a great resort community. Welcoming back our Members and their guests with warm genuine hospitality is the essence of what makes this place special.
LIVE AT HUALĀLAI
As the best-selling destination in Hawai'i, Hualālai invites you to be part of the legacy of generations of 'ohana (family) who call this Hawai'i Island community home.
THE HUALĀLAI CLUB
The Hualālai Canoe Club's Members' only club includes a covered dining facility, two pools, an expanded shaded pool deck, and expanded lawn and activity areas. With an ocean front view of Uluweuweu Bay and the Pacific, our Members enjoy ocean views year round.
KE'OLU CLUBHOUSE
Around the World Dinners
On Sunday evenings, chef Michael Haren hosts his delectable Around the World Dinners at the Members-only Ke'olu Clubhouse. With a passion for creating the delicacies of captivating destinations from Mexico City to Mumbai, Haren prepares diverse culinary treats for Hualālai Members and their accompanied guests and highlights a different country each week.
FOUR SEASONS RESORT HUALĀLAI
REIMAGINED VILLA CONCEPTS
As part of the Resort's multi-million-dollar renovation, Four Seasons Resort Hualālai introduces the newly reimagined floorplans for the top three villas. Each villa is being expanded to add a second level, indoor-outdoor living space and private plunge pools. Upon debut, Four Seasons Resort Hualālai will host the largest and most luxurious villa room product in all of Hawai'i.
FEATHER ART
Ka'ūpūlehu Cultural Center
Master the art of feather tying and create a flower with brightly colored feathers. The Ka'ūpūlehu Cultural Center programs are designed to be interactive, fun, and educational for the entire family. Please join our mea ho'okipa (host) as they share the Hawaiian culture and teach you to make crafts that you will be able to take home and share.
MANA'O (THOUGHT) OF THE MONTH
"Lawelawe mālie ka wai'ōpua"
SAID OF ONE WHOSE WAYS ARE GENTLE AND EASY GOING
– EARL KAMAKAONAONA REGIDOR
LATEST PRESS
Hualālai has been fortunate to have received a number of industry awards and accolades. We are proud of this recognition and strive to remain a top destination for world travelers. Take a look through our latest News, Awards and Press.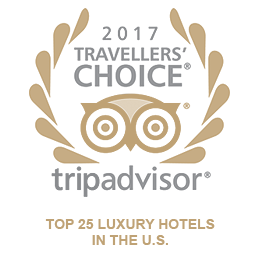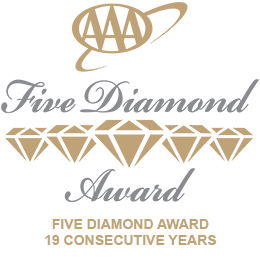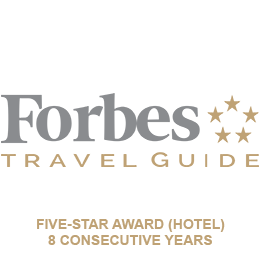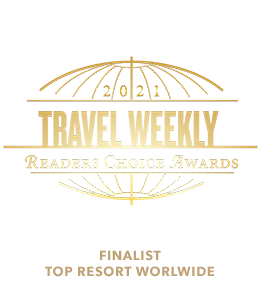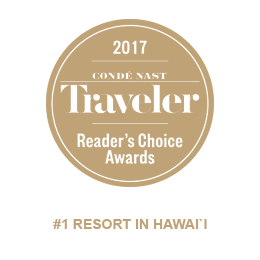 HUALĀLAI Magazine ~ 25th Anniversary Issue 2021/22
E KOMO MAI, as we say here in Hawai'i—welcome. We are thrilled to have you, our valued Hualālai 'ohana, back at our beautiful sanctuary—your home away from home. We are elated to open our doors with open arms and endless aloha so you may take part in the many experiences we offer here at Hualālai.
Hualālai Mobile App
Visiting the Hualālai Resort? Download our mobile app to help make it easy for you to locate resort information and navigate around the resort with our GPS-enabled app. The app will help you locate the restaurants, pools, spa facilities and neighborhood locations if you are staying at a home or villa.