Operations suspended until further notice.
We are committed to the health and well-being of our Members, guests and employees and their families. The Governor of the State of Hawai'i has issued a mandatory self-quarantine beginning March 26 as a result of COVID-19 (Coronavirus) that has touched all of us in the world. In response to this, we have suspended operations at our resort that include: Alaka'i Nalu, Hualālai Tennis, Hualālai Spa & Sports Club, Hualālai Golf Club, Ka`ūpūlehu Cultural Center, restaurants to include Residents' Beach House, Hualālai Grille, Hualālai Canoe Club, 'Ulu Ocean Grill and Sushi Lounge and Beach Tree. We will resume complete operations once we receive updates from the CDC and the Governor's office.
We look forward to welcoming you to Hualālai Resort as we have done since 1996.
Mahalo and mālama pono (take care).
Why Hualālai is the Ultimate Island Destination
Hualālai Resort is located in the ahupua'a (land division) of Ka'ūpūlehu. Here, the land is rich in lore, natural resources and plant and sea life. This coastal land once known as a fishing village, transformed into the coastal community of Hawai'i Island's Kona-Kohala Coast, has set the new standard in hospitality. Hualālai is a small part of the island's rich exploration, welcoming a new generation to live and stay. Come explore our culture, share our adventures and fall in love with the spirit of Hualālai.
STAY AT HUALĀLAI
Consistently ranked among the top of the world's best hotels lists, Four Seasons Resort Hualālai welcomes you to enjoy our legendary icon of island luxury and hospitality. Hualālai is also known as a great resort community. Welcoming back our Members and their guests with warm genuine hospitality is the essence of what makes this place special.
LIVE AT HUALĀLAI
As the best-selling destination in Hawai'i, Hualālai invites you to be part of the legacy of generations of 'ohana (family) who call this Hawai'i Island community home.
THE HUALĀLAI CLUB
Hualālai Resort announces the completion of the Hualālai Canoe Club's multi-million dollar renovation. Renovations included expanded dining offerings, a second (new) pool, fifty additional shaded lounge chairs, and expanded lawn and activity areas.
HUALĀLAI GOLF HALE
CUTTING-EDGE TECHNOLOGY
The Hualālai Golf Hale, which opened this January is the ultimate destination for Hualālai Club Members, their guests and Four Seasons Resort Hualālai guests of all ages enjoying programming and improving their golf game with state-of-the-art technology and instruction. Come and improve your game alongside our experienced Pros, as you run through your short game with the latest Trackman technology, or join us for endless entertainment with friends and family in Hawai'i's first ever TopGolf® Swing Suite®.
BOGAFit
Yoga on Water
Bogafit floating fitness is a fun and innovative way to test your core strength, balance and concentration. These classes focus on traditional yoga and Pilates movements, as well meditative breathing techniques. These floatation boards, which are similar to stand up paddle boards, and certified instructors in the Hualālai Sports Club meet you at the lap pool. Dress in yoga attire.
EXCLUSIVE RESIDENTIAL OFFERINGS
KE ALAULA VILLA 217C
Ke Alaula Villa 217C is a privately tucked away villa set on a bluff behind the 3rd tee box of the Ke'olu Golf Course. This corner unit offers a unique blend of ocean, golf course and sunset views. On the lower level, a separate retreat features a wet bar, pocket doors that open up to a covered wrap-around lānai…
MANA'O (THOUGHT) OF THE MONTH
"Ho'i mai o makanikeoe"
PEACE AND LOVE ARE HERE ONCE AGAIN
– EARL KAMAKAONAONA REGIDOR
LATEST PRESS
Hualālai has been fortunate to have received a number of industry awards and accolades. We are proud of this recognition and strive to remain a top destination for world travelers. Take a look through our latest News, Awards and Press.
10 Resort Pools to Look Forward to
A true tropical oasis awaits along the west coast of Hawaii's big island.
Best Courses You Can Play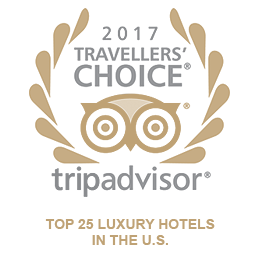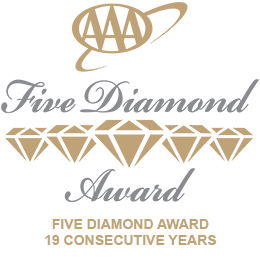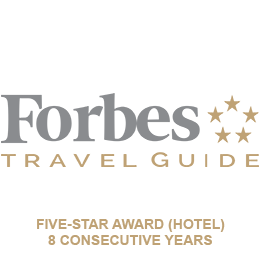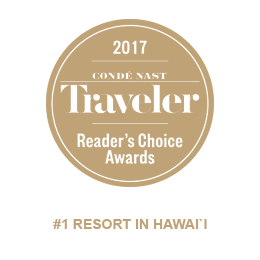 HUALĀLAI ~ Winter Spring 2020
We are thrilled to present the latest Hualālai magazine to you, our 'ohana (family), as we approach one of our favorite times of the year: the Festive season. For us, the holidays are a time for reconnection, reflection, and gratitude, and here at Hualālai during Festive, this is especially true. We welcome back our longtime guests and Members and embrace our new friends, sharing in a cherished tradition while fostering new, special memories.
NEW 2020 Hualālai Mobile App
Visiting the Hualālai Resort? Download our mobile app to help make it easy for you to locate resort information and navigate around the resort with our GPS-enabled app. The app will help you locate the restaurants, pools, spa facilities and neighborhood locations if you are staying at a home or villa.