Why Hualālai is the Ultimate Island Destination
Hualālai Resort is located in the ahupua'a (land division) of Ka'ūpūlehu. Here, the land is rich in lore, natural resources and plant and sea life. This coastal land once known as a fishing village, transformed into the coastal community of Hawai'i Island's Kona-Kohala Coast, has set the new standard in hospitality. Hualālai is a small part of the island's rich exploration, welcoming a new generation to live and stay. Come explore our culture, share our adventures and fall in love with the spirit of Hualālai.
STAY AT HUALĀLAI
Consistently ranked among the top of the world's best hotels lists, Four Seasons Resort Hualālai welcomes you to enjoy our legendary icon of island luxury and hospitality. Hualālai is also known as a great resort community. Welcoming back our Members and their guests with warm genuine hospitality is the essence of what makes this place special.
LIVE AT HUALĀLAI
As the best-selling destination in Hawai'i, Hualālai invites you to be part of the legacy of generations of 'ohana (family) who call this Hawai'i Island community home.
Next 20 Years
Hualālai Resort reached a new milestone on September 2016: 20 years of excellence as one of the world's most acclaimed luxury residential resorts. We look forward to another 20 years of excellence by providing impeccable service with the spirit of aloha.
WHALE WATCHING WITH THE ALAKA'I NALU
WHALE WATCHING SEASON BEGINS
During the winter, humpback whales visit the warm Hawaiian waters to have their babies and play. Usually starting in January and ending in March. Our Alaka'i Nalu has whale watching adventures that launch from 'Uluweuweu Bay, located at the south end of the resort next to the Alaka'i Nalu Hale adjacent to the Hualālai Canoe Club. For more information or to book your adventure visit alakainalu.com.
FARM-TO-TABLE
Residents' Beach House
The term farm-to-table is more then just that at the Residents' Beach House. Chef Eric Garrett and his culinary team work directly with Island of Hawai'i farms to create seafood dishes infused with fresh island produce. Fresh island fish, caught the same day, from Hawai'i Island fishermen or from farms just 10 miles from the resort. All dishes are embellished with Chef Eric's on-going passion and adding the right ingredients to create an unforgettable table, highlights the best dishes on the menu. For more information, please contact our Club Concierge at (808) 325-8450.
EXCLUSIVE RESIDENTIAL OFFERINGS
72-126 PU'U KOLE STREET
Opening this year with a home that is perfect for families looking for a relaxed lifestyle. Every room has its own private entrance from the garden courtyard along with outdoor showers and a media room that can be converted into a guest 'ohana. This home has an infinity pool with an eight-person spa, and top of the line appliances and is situated at the end of a cul-de-sac on the 13th hole of the Ke'olu golf course, capturing 180 degrees of ocean views, and year round sunsets.
MANA'O (THOUGHT) OF THE MONTH
"Ahuwale ka nae hūnā"
THE HIDDEN ANSWER TO THE RIDDLE IS SEEN (THAT WHICH WAS A SECRET IS NO LONGER HIDDEN)
– EARL KAMAKAONAONA REGIDOR
LATEST PRESS
Hualālai has been fortunate to have received a number of industry awards and accolades. We are proud of this recognition and strive to remain a top destination for world travelers. Take a look through our latest News, Awards and Press.
The World's Top 100 Resorts
Premier Resorts 2014-2015
World's Best Awards 2014: #1 in Hawai'i, #22 in the World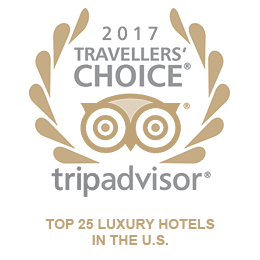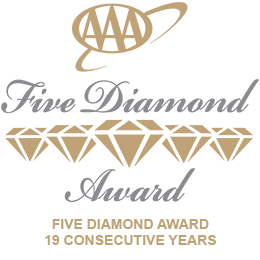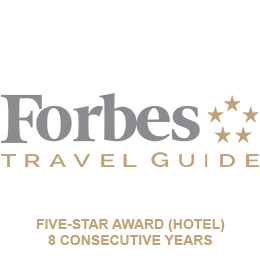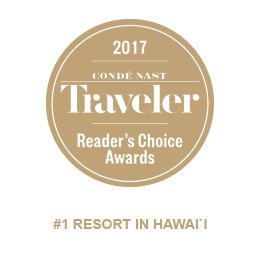 THE HUALĀLAI BLOG
Follow our blog for new experiences, memorable events and fun tips and tales from our Hualālai family.
Hualālai iPhone App
Visiting the Hualālai Resort? Download our iPhone app to help make it easy for you to locate resort information and navigate around the resort with our GPS-enabled app. The app will help you locate the restaurants, pools, spa facilities and neighborhood locations if you are staying at a home or villa.