Hualālai Blog
The Hualālai community has many stories to share. Part of our success comes from our employees and all the experiences they share with our Members and guests. Our Blog Spotlight will show you a great example of our foundation that brings the spirit of aloha to life. These individuals and moments are what makes us special.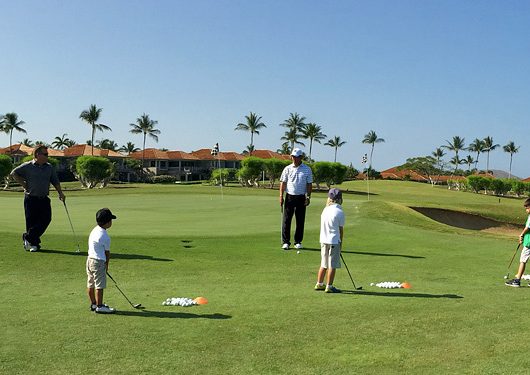 Hualālai Resort has become synonymous for providing the best to guests and Members that stay at the resort. The first event that showcased the resort was the Champions Tour golf tournament that started in 1997. For twenty-one years this event has been enjoyed by many and continue to be a major community event on the island of Hawai'i. It has also raised over one and a half million dollars for local charities such as Rotary Club of Kona, Big Island Junior Golf Association, the Fireman Association and the Hualālai 'Ohana Foundation.
Read More
Next 20 Years
Hualālai Resort reached a new milestone on September 2016: 20 years of excellence as one of the world's most acclaimed luxury residential resorts. We look forward to another 20 years of excellence by providing impeccable service with the spirit of aloha.