Our Story Continues
These stories of the Hualālai Resort community are featured in our most current issue of the Hualālai Magazine. Special events, our relationships with community organizations, and coming attractions are a small part of how our story will continue. We will also share stories of employees and how they live the spirit of aloha everyday. These individuals and moments are what makes us special.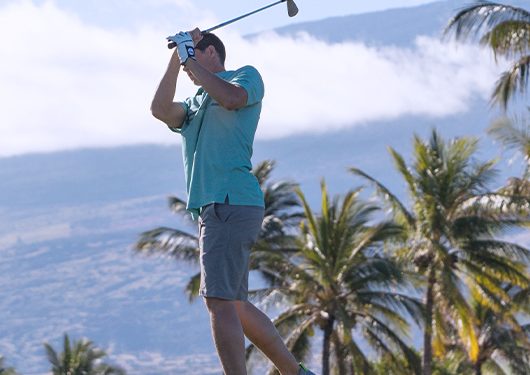 In a matter of months, golfers at Hualālai will see firsthand how their sport is shifting from tradition-bound to something that's more family friendly, casual, and fun. At the forefront of this trend, the soon-to-debut Hualālai Golf Academy will set just that kind of upbeat tone. The innovative new facility—the only golf academy of its kind on the island of Hawai'i—will provide not only the ultimate destination for players to learn and improve, but also a lively atmosphere ideally suited to soaking up the spirit of the game.
Read More
25th Year Anniversary
Hualālai Resort will reach a new milestone in September 2021: 25 years of excellence as one of the world's most acclaimed luxury residential resorts. We look forward to another 25 years of excellence by providing impeccable service with the spirit of aloha.